The Benefits of Residential Pressure Washing
Pressure washing is an excellent way to keep your home looking clean and well-maintained. Not only does it help remove dirt, grime, and other debris from the exterior of your house, but it can also restore paint, surfaces and increase curb appeal. Pressure washing can be a great asset for homeowners who want to extend the life of their property while keeping it looking its best. In this article we will discuss in detail the benefits of residential pressure washing properties.
One of the most obvious benefits of pressure washing is that it removes dirt, mold and mildew. This can help prevent damage to your home's exterior walls, siding and trim. Pressure washing also helps restore paint colors and finishes, making them look brighter and more vibrant. It can also remove any residue left over from painting which can drastically improve the overall appearance of a house. In addition, pressure washing will increase curb appeal by removing debris such as leaves, sticks, and other debris that accumulate on roofs, decks and walkways. 
Another benefit of pressure washing is that it helps protect against deterioration due to water damage or exposure to harsh weather conditions like excessive heat or cold temperatures. Pressure washing removes stubborn dirt buildup which can trap moisture and cause the material beneath it to deteriorate. This buildup can also attract pests, making pressure washing an effective way to prevent pest infestations. Pressure washers can also remove rust and other deposits which can weaken materials over time.
Finally, pressure washing is a great way to improve the overall value of your property. Home buyers are often put off by dirt, mold and mildew, as well as chipping paint or faded surfaces. Pressure washing helps restore these areas, making them look fresh and attractive again. This increases the appeal of your home and adds value when you decide to sell it in the future. 
Finding a reliable professional pressure washer is essential in order for you receive quality results without causing any additional damage on your property . Make sure you research potential contractors in advance , inquire about their experience level as well as reviews from previous jobs they have completed . Additionally , always ask if they are insured and licensed , since this will give you peace of mind knowing that if anything goes wrong during the job they can cover any costs associated with repairs needed afterwards . Lastly , make sure that you understand exactly what services will be included in their quote so there are no surprises once work begins.
In conclusion, pressure washing is a great way for homeowners to ensure their homes are clean, safe, and looking their best. Pressure washing can remove dirt, mold and mildew while also restoring paint and surfaces. It can help prevent water damage and pest infestations as well as increase curb appeal and the value of your property. All these advantages make pressure washing a great investment for any homeowner.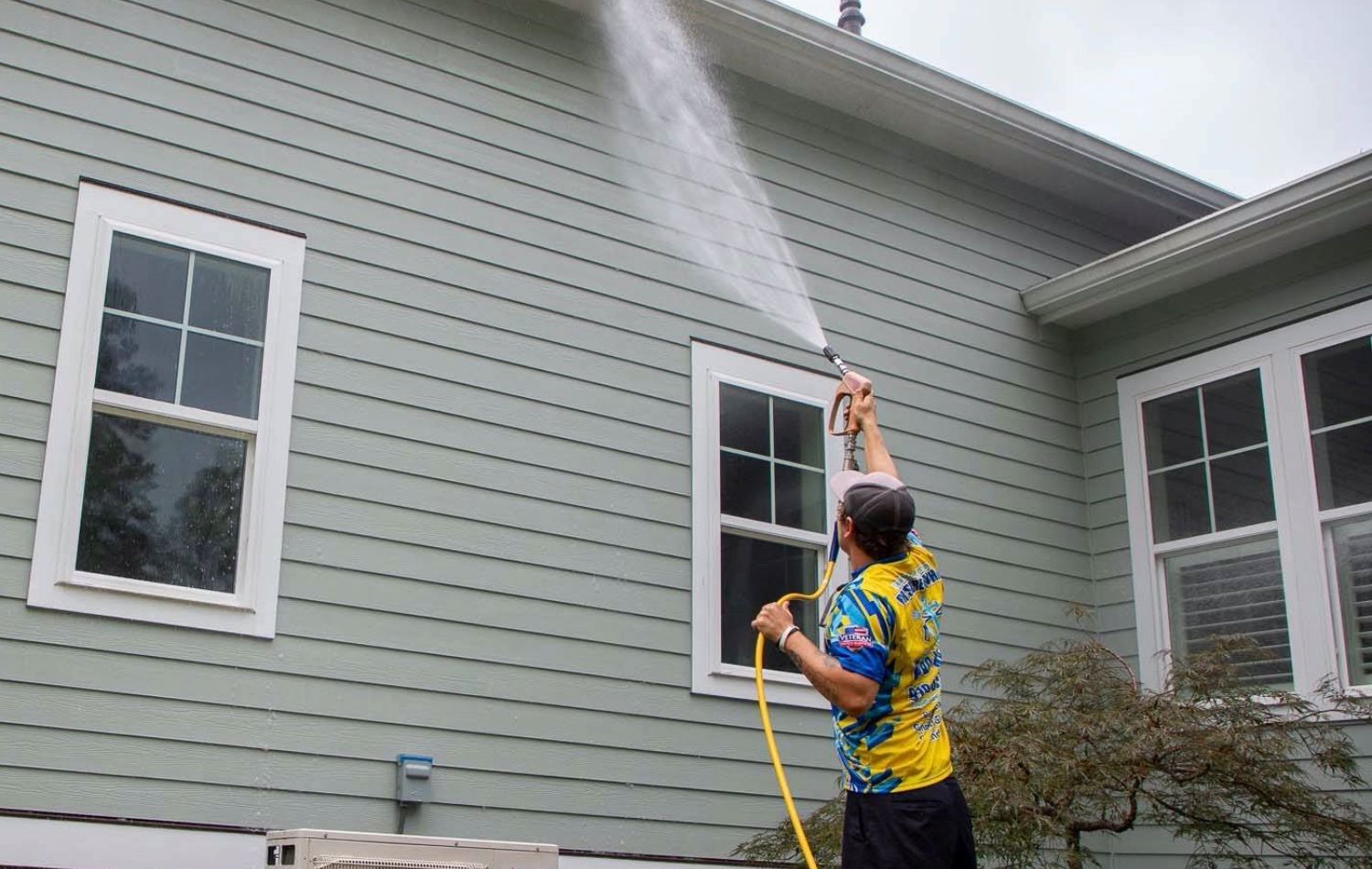 Cape Fear Pro Wash, LLC
https://www.google.com/maps?cid=3105027869549498974
229-B Transfer Station Rd, Hampstead, NC 28443
(910) 418-1650
https://capefearprowash.com/